How It Works
Wondering if FreshBuzzer is right for you?! Here is how it works...
Without FreshBuzzer 👎
Your typical apartment building has a buzzer system that simply calls the phone number you gave to your building manager or landlord. That could be your local cell phone number or a landline.
This works for many people, but not for everyone. Most people don't live alone but they can connect only one number to their apartment or condo buzzer.
Another issue, especially for people who moved from out of town, is that these buzzer system usually do not accept long distance numbers.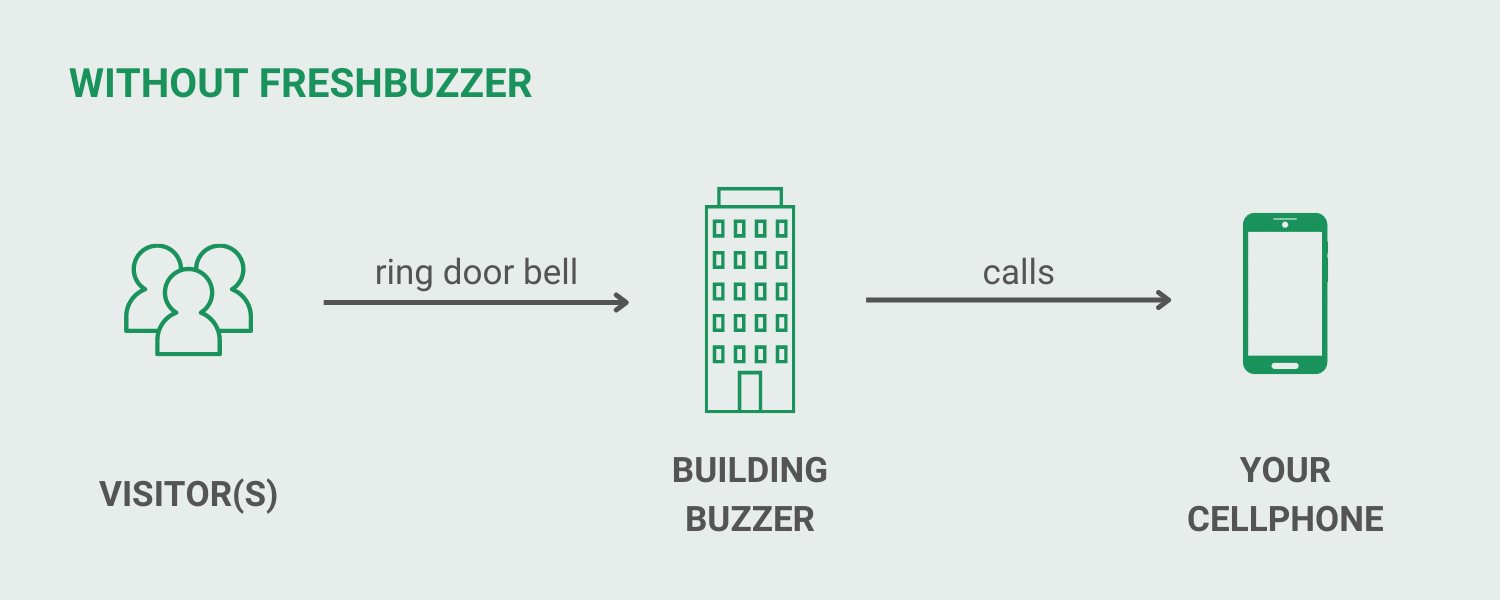 With FreshBuzzer 👍
With FreshBuzzer your buzzer calls your personal FreshBuzzer phone number and that's where FreshBuzzer can do so much more.
Now when someone rings your buzzer, FreshBuzzer is taking the call and forwards it to all the phone numbers you connected to it at the same time. The first one to picks up will speak with whoever is at your door - and simply press the same button on your phone as before to open the door.
Unlike your existing buzzer system, with FreshBuzzer the possibilities are endless once you got your personal FreshBuzzer number set up:
Get rid of your landline
Connect everyone in your household
Pause call-forwarding to your number anytime, e.g. when at work or out for dinner
Set up access codes for guests to let themselves in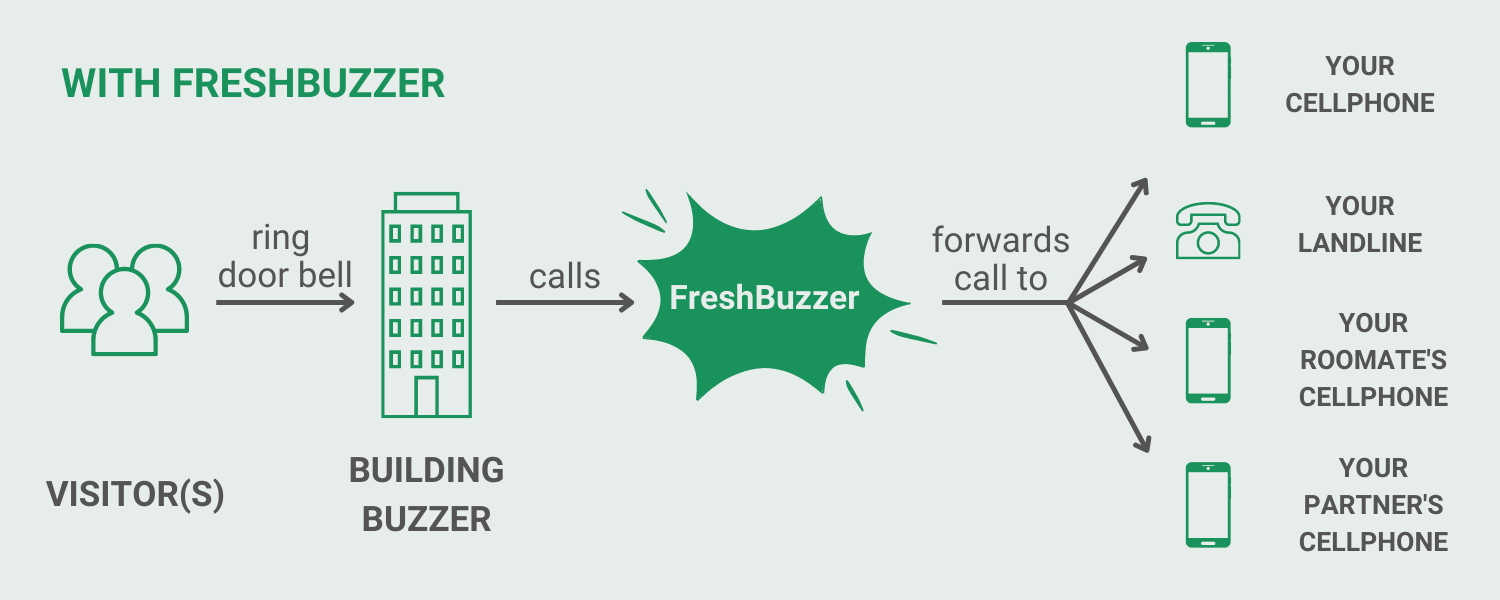 Get Started for free 💪
With our 28 day free trial you can get your personal FreshBuzzer number set up in less than 3 minutes.
Step 1. Choose your number
Search by city or area code and choose any number you like. Then start your free trial - choose between monthly or yearly billing (but you can always change you mind later).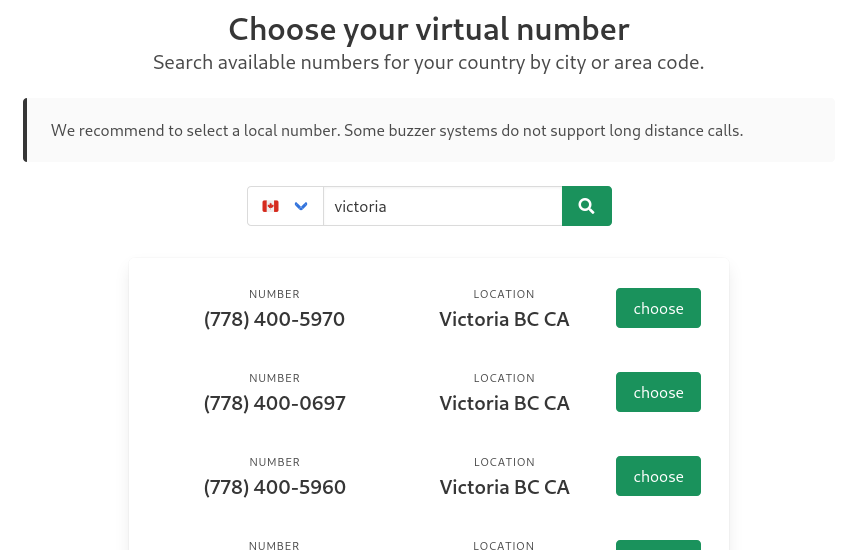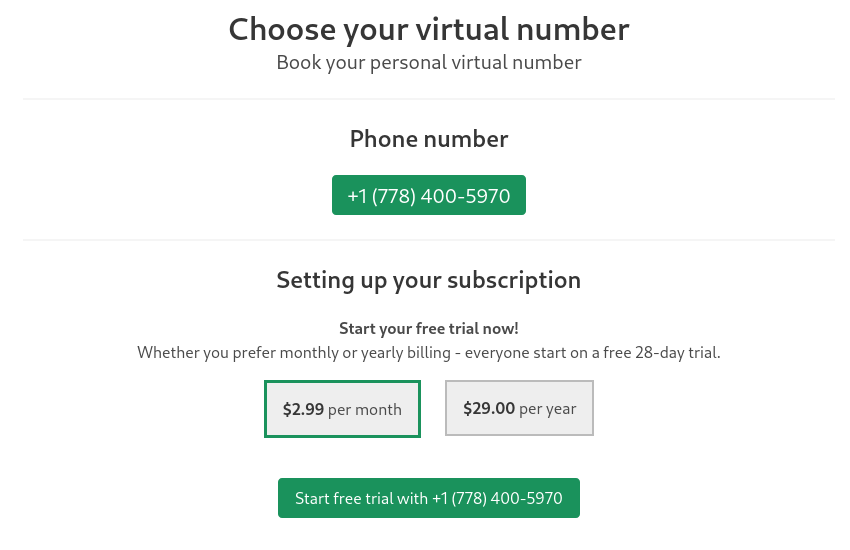 Step 2. Connect your existing phone
Simply connect your existing phone to the buzzer by entering your phone number and then the verification code you received by text or phone call so we know it's you.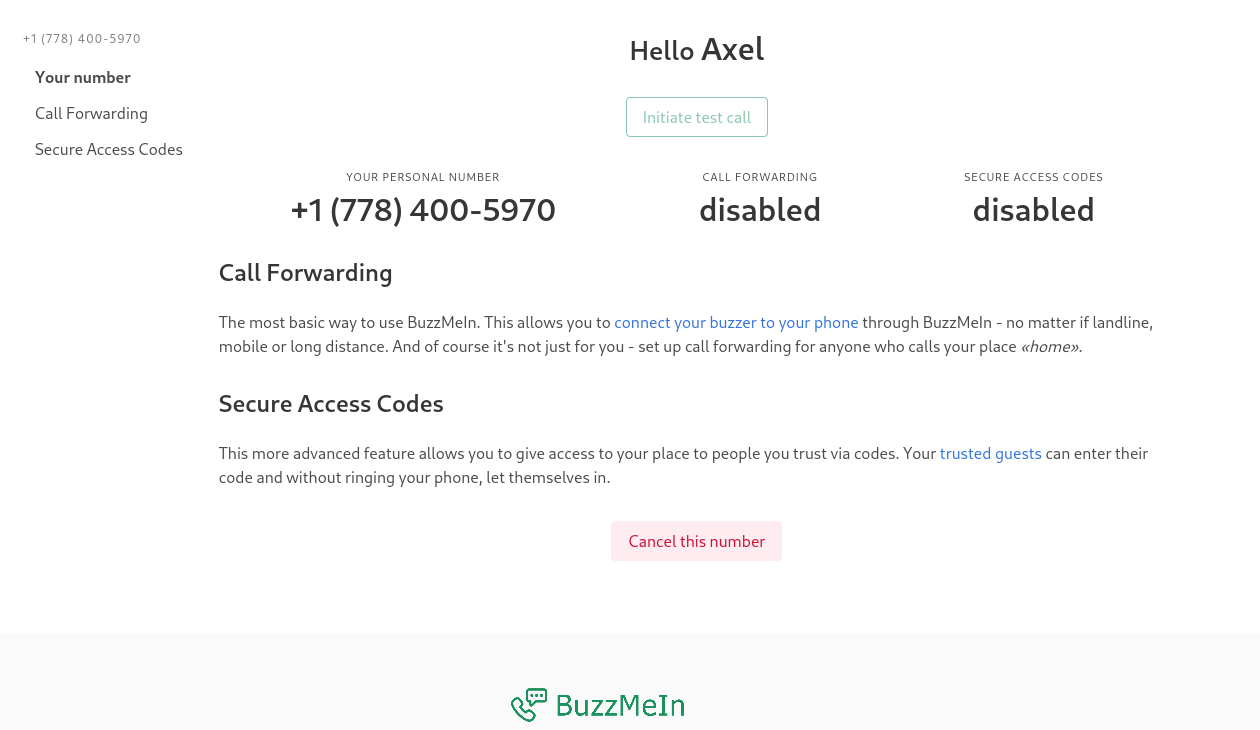 Step 3. Get your building manager to update your buzzer phone number
Now it's showtime... update your buildings buzzer system with your new personal FreshBuzzer number and receive your buzzer calls to all your connected phones!
Let me be honest, this is probably the hardest part as it usually involves getting a hold of your building manager or landlord. But it's worth it! This is just the beginning and your buzzer with FreshBuzzer can do much more :)